To All Who Relish the Art, Science and History of Railroads:

We have worked hard over the past two years and succeeded in bringing our new organization along nearly to the point of implementation.

Our accomplishments to date include:
1. We have a completed business plan and bylaws.
2. We have obtained non-profit 501(c)3 status as a charitable, educational corporation in the Commonwealth of Virginia.
3. We have developed connections with the Hampton Roads Chamber of Commerce and with several of the cities in the South Hampton Roads area, all of whom have been interested in our project.
4. Our financial structure has been created including our proposed budget over the next three years.
5. We have set up a building and development donation fund through our website at the following link:


model-railroad-museum-of-hampton-roads-donations.html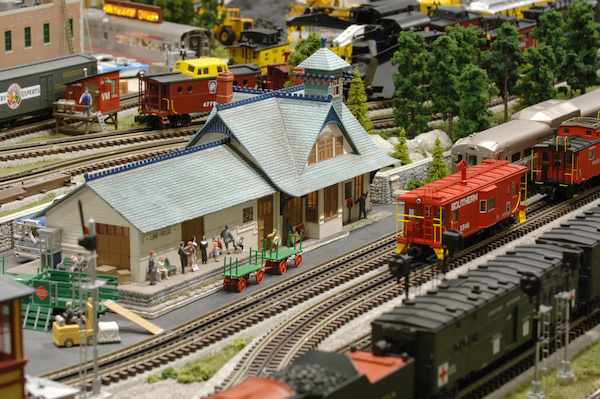 What's Next?
Our next steps this year will involve:

1. Marketing.
2. Further discussions with local model railroading groups.
3. Applications for available grants, sponsorships and other potential funding organizations.
4. Acquisition of a location. We're almost there if we can get the funding for it.


Once we acquire adequate capital funding, the location and the layout building will begin.

Depending on the level of funding we receive, the size and space of our location may be limited at first. We intend to expand over time to as much as 40-50 thousand square feet dedicated to the art and science of model railroading.

We will be strongly focused on using STEAM educational goals (Science, Technology, Engineering, Art, and Mathematics) that will be helpful to students of all ages (6-100). History will also be a major focus of our efforts using a variety of museum displays, artifacts, and videos.

Some of the layouts will be build by expert model railroad hobbyists and engineers. At least one or more of the layouts will be built by high school or college students who wish to participate in the projects. We will also have elementary school tours. At least one exhibit will allow children to run trains themselves.
So, as you can see, this is a very exciting project. Once we get the location and start building layouts, we will be open to the public so you can see how these displays will be developed. We can start some of the educational classes and clinics almost right away.

The current projection for the grand opening of the Museum is in the summer or fall of 2023, but that may change depending on funding and financing issues.

If you are interested in being a volunteer for the Museum or providing a donation, please let us know at mrmhr@mrmhr.org.

Please click on the link below to see our official April 2023 issue of Making Tracks. Thank you for your interest and support. We will continue to provide more information and updates as time goes on.


making-tracks-23-4.html