Model Railroad Museum of Hampton Roads: Donations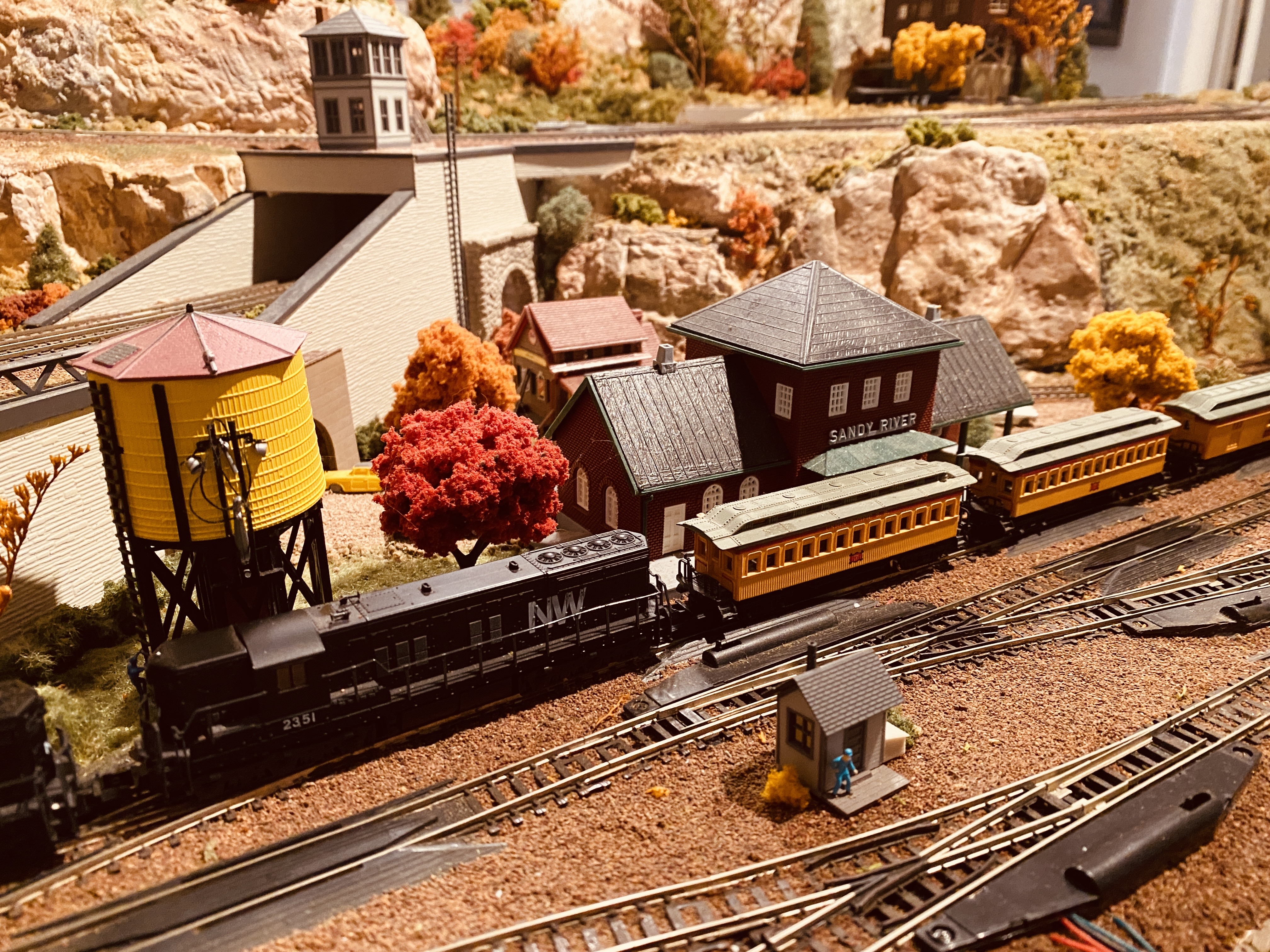 As a registered 501(c)(3) organization, the Model Railroad Museum of Hampton Roads is able to accept tax-deductible donations, which will be the life-blood of the organization. We will require the support of the community to stay alive.
What kind of Donations Are Accepted?
Answer: Almost anything you can think of that a community building and a model railroad would need. Here are some suggestions...
Chairs and Benches
Electrical equipment
Wood for walls and benchwork
Any and all model railroad equipment in all gauges
Any railroad artifacts or antiques
Railroad Books, DVDs for the Library
Working computers and video equipment.
Monetary Donations
Any donation that you provide will be acknowledged in writing in our Book of Donations on public display in the Museum.
Donations will be categorized in two ways:
As a Gift to the Museum to be either used in the Museum or be sold for its monetary benefit to the Museum, or
As a Loan to the Museum for a finite period of time as determined by the Loaner.
Monetary Donations
Monetary Donations can be a one time gift, or can be a monthly or yearly donation withdrawn from your PayPal account or checking account. They are not refundable after 30 days. As mentioned above, you will receive written acknowledgement within 30 days by email or regular mail, which you may use as a charitable tax deduction when filing your income taxes. 

100% of our fees, ticket sales, donations and all other revenue goes back into paying expenses directly related to the Museum, creating the layouts, building and operating the museum. There are no administrative fees. There will be full transparency regarding our income, expenses and budget which will be published on this site.
So, if you are a a train lover of any kind, if you are at all interested in model trains, real trains, or artful 3-dimensional landscaping displays through which trains are operated, and would like to see a high quality model railroad museum in the South Hampton Roads area that you can be proud of, that you and your family could enjoy and really learn something about science, mathematics, technology, engineering, architecture, and art, click on the link below this text and provide a monetary donation, for which we will be eternally grateful and for which you will receive a receipt and recognition.
These tax-deductible collections will go directly toward building or developing a location for the Museum. We will continue to keep you posted on our progress. You can be proud that you helped to build it in the early years.
Please fill out the following form for our records. Then click on a payment method below that. Please be assured that your information is safe and will never be used for any purpose other than communication with you about the Model Railroad Museum of Hampton Roads.