Model Railroad Museum of Hampton Roads: Concept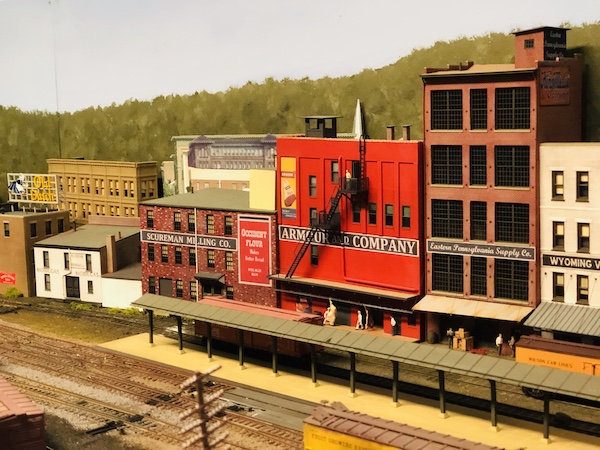 Chuck Davis' Lehigh Valley Layout
Within the Hampton Roads area, there are many separate model railroad groups that passionately enjoy the hobby of model railroading. They get together whenever they can to talk about and operate their model railroads. These clubs assemble their layouts temporarily at train shows, occasionally at libraries and sometimes at assisted living facilities for the public to enjoy. However, many of these clubs have no location in which to display a layout more permanently, and the public's access to view those displays is very limited.

Continuing discussion among members of these groups and the constant search for locations in which to display their layouts eventually led to an idea fostered by our current executive director about perhaps having a central location where all the model railroading clubs could build more permanent displays where they could have operating sessions regularly and be open to the public. This could provide a wonderful educational service to the community as well. Thus, the concept of creating a museum that would contain layouts of every gauge, that train enthusiasts of all ages would enjoy, and that would serve the community and the hosting city, was created. Out of these discussions, a Founding Committee was formed, and the name Model Railroad Museum of Hampton Roads was chosen.
The vision of the Founding Committee is that The Model Railroad Museum of Hampton Roads will focus on the history of how railroads shaped our country as well as demonstrating the art and science of model railroading as an educational endeavor with a long-established record of constructing model railroads using multiple disciplines combining art and science. The design and scope of the museum will be like no other in the country.
The educational aspects of model railroading as a hobby are enormous. Constructing a model railroad requires knowledge about civil and mechanical engineering, carpentry, physics, electronics, architecture, and landscaping. It requires research into the history of the time and the location of the railroad to be modeled, what services railroads performed in those areas, how various products were made and brought to market. It requires knowledge about business, commerce, and the economy. It inspires artistry and creativity.
Like many museums, the Model Railroad Museum of Hampton Roads must seek and secure support and funding for a home and operations. It must offer positive economic impact and stimulation of tourism for the Hampton Roads area and be an educational outlet for those interested in model railroading as a hobby. Furthermore, it must contribute to the cultural stature of the area. While the museum will be in a category all its own, it still needs the interest of the community at large to ensure it is a sustainable attraction.
The Model Railroad Museum of Hampton Roads' overall goal is to promote the general interests of all persons engaged in model railroading including its history, growth, knowledge, sharing, and fellowship, thus providing an arena in which individuals can achieve greater personal growth under a collective organization.
The Model Railroad Museum of Hampton Roads will be an independent, self-governing, non- profit organization and should not be construed in any way as being a subsidiary of any other organization, national or otherwise. Members and groups who join MRMHR do so at their own discretion as individual entities and not representing any other organization. Model railroaders who are not part of any local group are also encouraged to join. If the group in which a prospective member currently belongs decides not to join, that member can still join the Model Railroad Museum of Hampton Roads outside of their group if they wish.
Mission
Our mission is to provide access to and promote the hobby of model railroading through educational and recreational experiences that will inspire and contribute to the knowledge and enjoyment of all people of all ages.