Model Railroad Museum
of Hampton Roads
Mission
The Model Railroad Museum of Hampton Roads is a non-profit organization [501(c)(3)] born out of a group of highly dedicated model railroaders who wish to display their art and science to the public and provide education regarding the hobby and the history of railroads in the Hampton Roads area and beyond. This will be a charitable and educational organization for the enjoyment and benefit of local residents as well as for tourists who are visiting the area.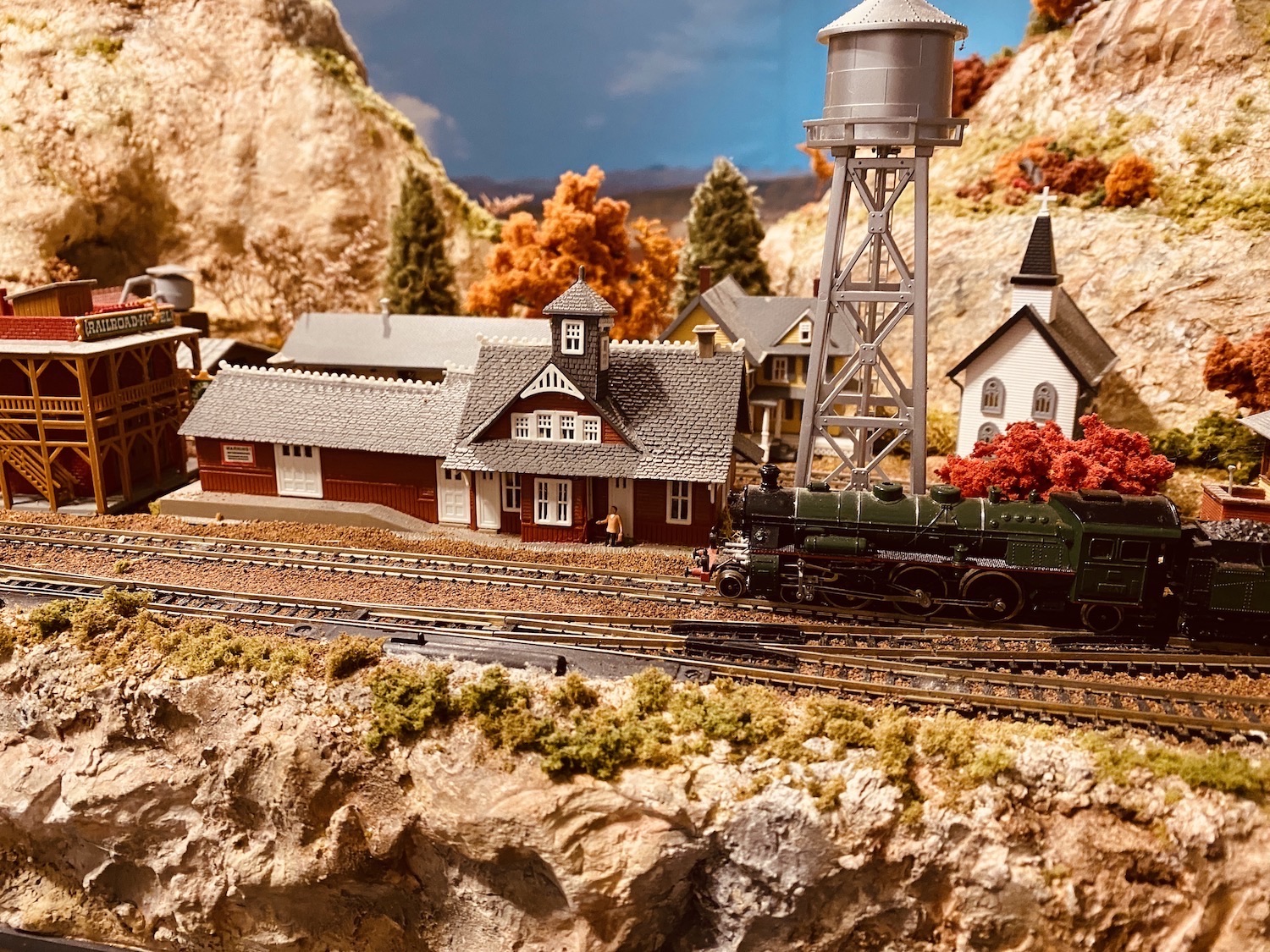 Concept
The basic idea is to have a central location in the Hampton Roads area where multiple model railroads of all common scales will be built, maintained and displayed by volunteer local model railroaders. Some of the railroads will be available to be run and operated by visitors and some will be for display only. We will invite all local model railroad groups to participate in the project. In addition, the invitation will extend to local high schools and colleges for student groups who may wish to join and build their own railroad(s).
Education in the Model Railroad Museum
In addition to the model railroad museum displays, we intend to have a library dedicated to railroading, including books, magazines, computers, a video room and at least two clinic rooms where educational lectures can be offered regarding railroad history, along with the art and science of model railroading. Free school tours will be provided every Wednesday.
The education provided will follow the S.T.E.A.M. concept which uses the various disciplines involved in model railroading to teach Science, Technology, Engineering, Art and Mathematics. 
Science includes learning about concepts in physics, architecture, electricity, photography, chemistry, 3D printing, laser cutting, computer science, and more.
Technology in model railroading is an ever-expanding discipline, especially in the area of electronics, automation, creating circuit boards, Arduino projects, using relay switches, capacitors, lighting, wiring, soldering, interfacing computer programming with train control, touch controls, wireless technology, communication devices, etc.
Engineering - This includes civil, electrical, architectural engineering concepts, building sound architectural structures and bridges from scratch, creating electrical circuitry, woodworking, metal working, etc.
Art - Blending science and art is the hallmark of model railroading and includes sculpting, creating beautiful three dimensional landscapes, simulating natural scenes of forests, trees, cityscapes, painting backdrops, learning to use an airbrush, learning how to create something out of almost nothing, learning the art of photography, creating scenes and structures from pieces of plastic or wood.
Mathematics - Calculations are required to determine elevations and inclines, physics and electronic formulas, mixing of chemicals, dilutions, manipulating spreadsheets, keeping track of finances, scale calculations, calculating the proper weights for railcars, and so on.
Lots of other educational benefits include learning about history, industry, how businesses operate, how railroads operate, production and transportation of goods and services along with supply-and-demand economics.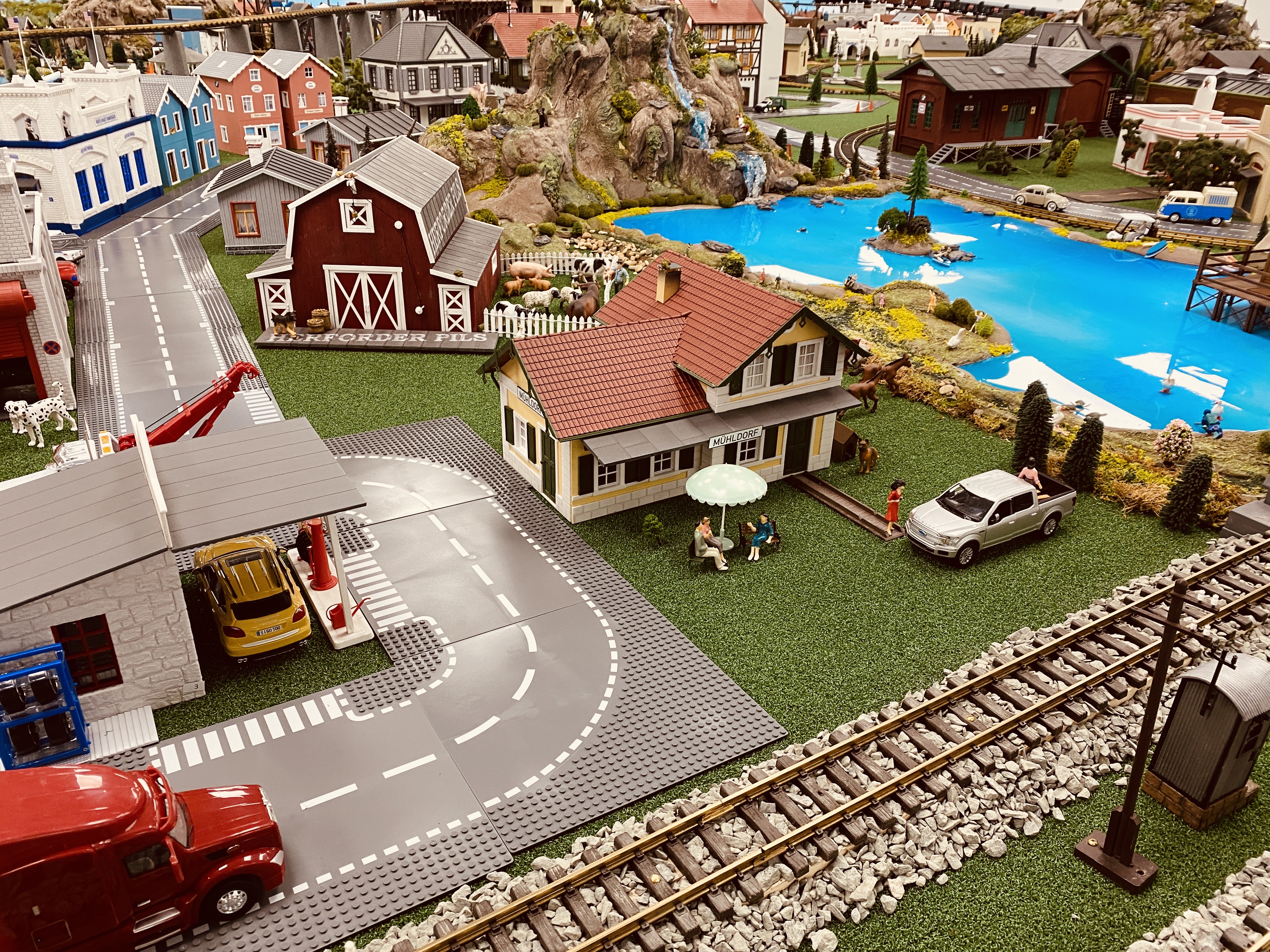 Other Benefits to the Community
The museum will provide multiple other benefits to the community including, but not limited to, the following:
Family fun and enjoyment
Traveling exhibits - Taking trains on the road to visit libraries, schools, churches, nursing facilities and other locations
Hosting multiple train shows every year
Holiday displays
Tourist attraction for the city
Improve traffic to local businesses
Plan and Implementation
The plans for this all-volunteer, non-profit 501(c)(3) museum have been two years in the making, and have been carefully drafted, completed and approved by the Founding Committee. The Model Railroad Museum of Hampton Roads is now incorporated in the Commonwealth of Virginia. Currently, we are in the early stages of implementation and are actively seeking a location.
If you have any questions or interest in this project, please send an email to secretary@mrmhr.org, or call 757-816-8399.
All images are depicting samples of other model railroads. The Model Railroad Museum is not yet open. Come back to this site for updates.
As a totally non-profit 501(c)3 organization, we really need the support of the community to make this work. Our largest expense is leasing or purchasing a building large enough to accommodate the Museum. Please consider the fun and family entertainment of having a Museum like this in our community, not to mention the educational benefits. With all the difficulties we all face in the world every day, we need fun things to do. We owe it to ourselves to develop these opportunities especially for our children, who will remember these experiences forever. 

This page was last updated on May 14, 2023.