Model Railroad Museum of Hampton Roads: Basic Design and Floor Plan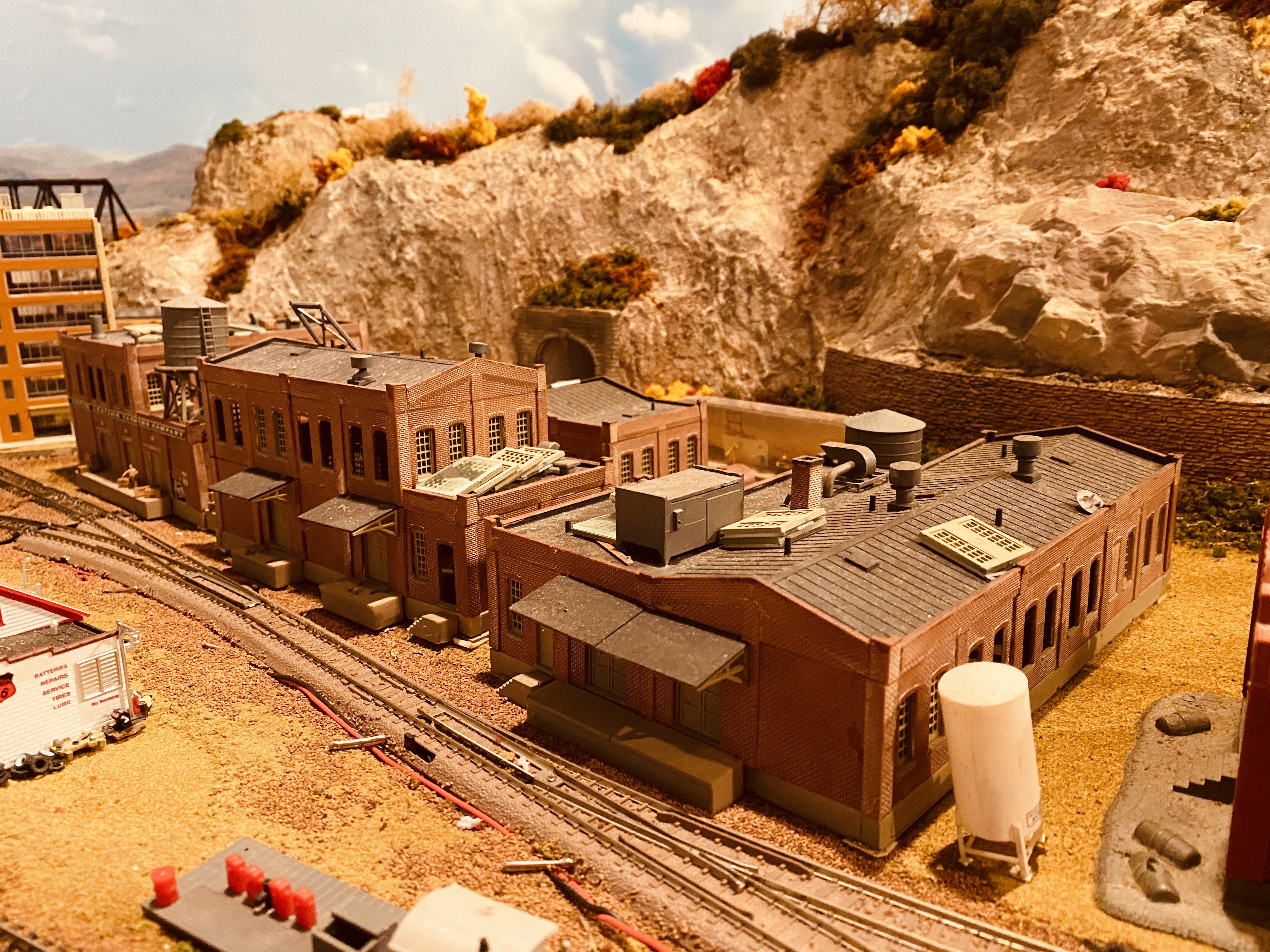 The Model Railroad Museum of Hampton Roads will require an estimated 50,000 sq. ft. of space containing no less than eight well-maintained fully functional model railroad layouts built and operated by currently established volunteer groups of model railroaders. Space will be provided for displaying railroad-related artifacts, teaching rooms for talks on various topics related to railroads and modeling railroads, a library containing computers and multiple books and documents that can be used for research, a media room constantly showing theme-related videos, and a small gift shop selling T-shirts, mugs, train sets, etc.
Potential Floor Plans
These will likely need to be revised or changed depending on the size and shape of the available space.
Floor Plan 1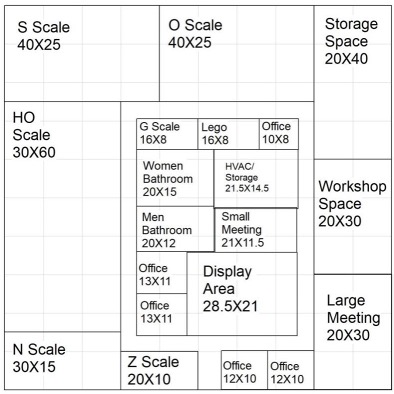 Floor Plan 2